Science Fiction Will Save the World
SciFi films allow us to grapple with the myriad futures that might await us. Legendary Pictures has a powerful (and profitable) card to play in the global climate change conversation.
Science fiction can save the world.
As a SciFi junkie, I believe wholeheartedly that Hollywood film studios have both a duty and a profitable opportunity to produce more science fiction films that deal with climate change.  More specifically, they have the opportunity to explore the bleak future that awaits our species if we don't change our behavior.
One of the most fascinating idiosyncrasies of the climate change debate is that, despite overwhelming scientific evidence to support the many dark realities of our changing climate, there is still immense debate as to whether climate change is real and if human behavior is to blame.  Indeed, only 50% of US adults believe that climate change is mostly due to human activity, compared to 87% of AAAS scientists.[1]
Bringing this debate more into the forefront of society is the first goal we need to achieve if we are going to change the behavior that is destroying our environment and heating the globe.
I firmly believe that climate change is the largest threat to the survival of the human species that we will face over the next few hundred years.  For science fiction film studios such as Legendary Pictures looking for the next big dystopian plot for a summer block buster, look no further than the melting ice caps.
Science fiction films are a medium through which our society anticipates and processes the realities of technological and political futures that have not yet come to be.  When anxiety grew about our increasingly technological lives and the humdrum mundaneness of modern life, the film industry produced The Matrix.  To great profit and great public benefit, the film allowed us to grapple with a future not yet to come but with roots in the present.[2]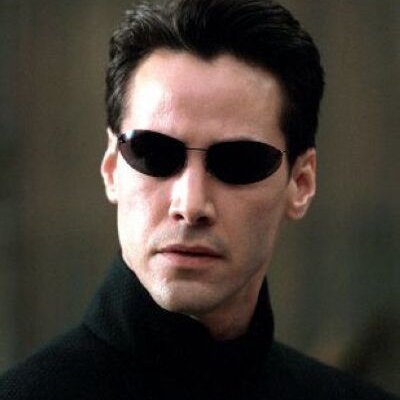 Increasing the prevalence of climate change themes in science fiction will be a win for the film studios as well as a win for the human species.  People crave to see films that resonate with their inner fears and deal with the tensions of society.  By grappling with these issues in the film and showing dark potential futures if we do not modify our behavior, the studios will be able to communicate the risks of climate change to the average citizen in a way that scientific publications and moralizing from the intellectual elite is clearly failing to do.
We can see examples of this working in the past.  James Cameron's Avatar is among the highest grossing films ever made, earning over $3.0 billion in revenue worldwide.[3]  At the core of Cameron's film is an unabashed environmentalist theme that addressed many of the cultural and political conversations that were occurring at the time of the film's release.  The idea that cutting down a tree, while providing short term financial gain, could ultimately lead to our species' destruction was a message being mulled over and debated in the public psyche and which Cameron was able to both clearly articulate and profitably appropriate for the film.
Indeed, we are seeing examples of this play out already.  Climate Fiction, or Cli-Fi, is a growing subgenre of science fiction.  Snowpiercer, a 2014 dystopian indie film provides a hyper-exaggerated portrayal of a world in which we do not address climate change via behavioral modification but instead rely on a trick of engineering to combat global warming – an attempt which backfires disastrously.  Interstellar, the 2014 blockbuster that earned $675 million at the box office, features a cast of astronauts abandoning the earth in a future in which our natural resources are depleted and human life becomes unsustainable.
I chose Legendary Pictures as the subject of this post for a very specific reason.  In early 2016 the film studio was acquired by Dalian Wanda Group, a Chinese conglomerate, for $3.5 billion in cash.[4]  China is currently the largest greenhouse gas emitting country in the world, emitting nearly twice as much carbon dioxide per year than the second largest producer in the world, the United States.[5]
This presents an interesting conundrum for the Chinese company.  Do they allow the creation of science fiction films with climate change themes, even if their home economy relies on the release of massive amounts of carbon dioxide to support their economy's rapid industrialization?  Do they allow political biases to impact the pursuit of something that could be both profitable and morally sound?  Only time will tell.
Until then, we will have to wait for Avatar 2.
732 Words.
[1] "Opinion Differences Between Public and Scientists." PewResearchCenter. N.p., 28 Jan. 2015. Web. 4 Nov. 2016.
[2] Ragab, Ahmed, and Sophia Roosth. "The Empire Strikes Back: Science Fiction, Religion, and Society." Harvard Extension School Web.
[3] Mendelson, Scott. "Box Office: 'Star Wars: The Force Awakens' Isn't Topping 'Avatar' Worldwide, and That's OK." Forbes. 22 Jan. 2016. Web. 4 Nov. 2016.
[4] Fritz, Ben, and Laurie Burkitt. "China's Dalian Wanda Buys Legendary Entertainment for $3.5 Billion." The Wall Street Journal. N.p., 12 Jan. 2016. Web. 4 Nov. 2016.
[5] "CO2 Time Series 1990-2014 per Region/country." Emissions Database for Global Atmospheric Research Joint Research Centre. Web. 4 Nov. 2016.