ClassPass: Shaking up the traditional workout regimen
Creating optionality and excitement in the sometimes staid exercise space, ClassPass fitness memberships have driven rapid growth and challenged the traditional gym model, yet sustainability questions linger.
Let's be honest – we know we should work out, but hopping on the same old treadmill day after day after day can get boring. Enter ClassPass, a new twist on fitness classes that hit the market in 2014.
ClassPass effectively marries its business model and operating model by offering an innovative approach to working out. Rapid growth and anticipated continued growth have attracted end users and investors alike, but recent changes to the business model have flamed consumer discontent.
In just a year, monthly reservations have grown from 10,000 to 600,000, operating in nearly 30 American and abroad markets [i].
Business model:
#Livingthesweatylife
The ClassPass idea got its start in 2011 as the brainchild of Payal Kadakia, a dedicated dancer who was frustrated with the challenge of finding and reserving dance classes. Its earliest iteration was as Classtivity, a platform for reserving spots at boutique fitness classes, based off of online restaurant reservation systems like OpenTable. Classtivity gradually evolved into the current ClassPass model [ii].
ClassPass founder, Payal Kadakia
In today's version, ClassPass connects end users with boutique fitness studios for a flat monthly fee. The value add of ClassPass is the ability to sample classes at a variety of gyms and studios across a metro area for a predetermined monthly fee, rather than paying face value for each class or being locked in to a membership at just one studio or gym. And, subscribers appreciate the flexibility and variety that this model offers – in metropolitan areas with many unique fitness offerings, ClassPass subscribers can consistently switch up their workout routines [iii, viii].
ClassPass, spearheaded by the effervescent Kadakia, espouses a 'feel good' mentality. The company website encourages users to 'live the sweaty life,' putting aside the cell phone or laptop and getting out from behind the desk each day to get active [iv]. ClassPass' appeal is that it is approachable; rather than promoting seemingly unachievable fitness goals, its mission is to enable end users to find fun classes that allow them to get active and feel healthy.
ClassPass online portal
Operating model:
ClassPass operates under a one size fits all pricing model: $99 – $119 subscription fee per month (varies depending on the metropolitan area). This subscription fee grants users access to unlimited classes per month, with up to three classes per month at each studio or gym. Classes are booked in advance via an online portal or mobile app and cancellation and no show fees apply (v).
Studios accepting ClassPass (London)
As the business evolves, executives are considering experimenting with other pricing structures to increase volume, revenues, and customer and studio owner experience. These potential payment models include compensating studios at a higher rate for more popular classes and creating algorithms that help manage and mitigate overcrowding in studios [v].
As ClassPass has grown, it has managed to retain a young, entrepreneurial culture. While the early hires tended to be young, start-up-oriented, and hungry, ClassPass recently made some more experienced industry hires to add an advisory perspective and institutionalize processes. However, these hires have enhanced the culture, rather than disrupted it as one might fear. ClassPass employees tend to share a passion for exercise and staying active; they frequently work out together and serve as a source of motivation and encouragement, serving as proof that building an employee base with a shared mission can create significant benefits to morale [vi].
Future outlook:
Riding the health wave: Health and fitness is undoubtedly popular, but trends in this space are fickle and rapidly changing. While ClassPass has seen spectacular growth, questions remain about how the space will continue to evolve and if the ClassPass model is sustainable or merely a fleeting model.
Benefit to businesses?: Studio owners are struggling to determine how to balance volume and revenues. Signing up for ClassPass often allows them to fill their classes, but at a discounted price than customers who sign-up for class directly through the studio and pay full price. Their already slim margins are becoming squeezed under the ClassPass system [i].
Boutique fitness studio owners reaped clear benefits from ClassPass early on. By signing on to the ClassPass platform, they were able to create awareness for their studios, drawing in more customers, and hoping, ultimately, to convert them from infrequent to dedicated visitors. As ClassPass has grown, studio owners have felt squeezed. In attempts to keep loyal customers happy amid complaints that ClassPass users were taking up spots in classes and detracting from the community feel that small studios cultivate, some studio owners have restricted the number of spaces available on ClassPass [v].
It is not unreasonable to suspect that studio owners will continue to feel some growing pains as they determine if and how to adapt to the ClassPass model.
ClassPass partner studio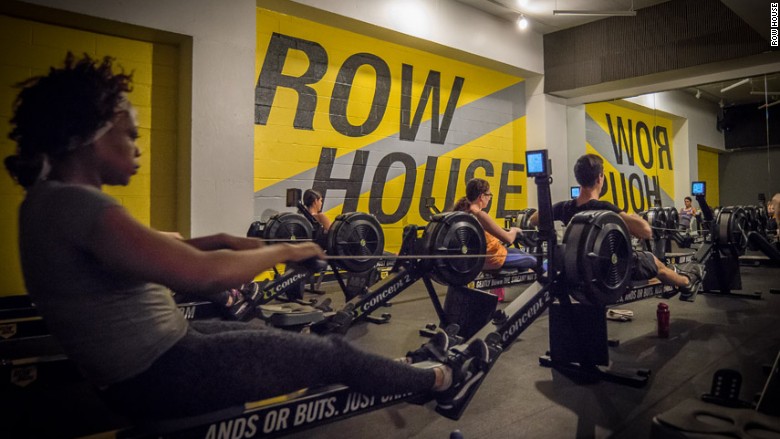 Discontented end users: ClassPass users initially had nothing but rave reviews for the ClassPass model. As ClassPass scaled, it experienced some expected growing pains as it irons out its operating model. Earlier this fall in select metropolitan areas, ClassPass piloted its first monthly subscription price increase, raising prices by over 20%. Customers initially reacted vehemently, sparking protests over Twitter. Ultimately, this increased price is still less expensive than taking just one full-priced boutique fitness class per week; this realization caused customer complaints to taper off quickly. However, this price increase opens the door for continued price increases, raising the question of what price will ultimately be untenable for end users to stomach [vi, vii].
Customers also voice concerns that it has become increasingly challenging to sign up for popular classes. They find that as more and more users have signed onto ClassPass in a concentrated market, classes offered during peak times often fill up quickly, leaving customers to question the worth of their memberships [v].
Angling for IPO?: ClassPass recently raised a Series C investment, following a Series B in January 2015, leading to speculation that it may have set its sights on an IPO [vi]. In total, ClassPass has raised over $80 million in venture capital, enabling it quickly grow its market share in the fitness space [ix].
Sources:
i. New York Times, http://www.nytimes.com/2015/03/05/magazine/classpass-and-the-joy-and-guilt-of-the-digital-middleman-economy.html
ii. Fortune, http://fortune.com/2014/11/03/class-pass/
iii. Yahoo! Finance, https://beta.finance.yahoo.com/news/sharing-economy-meets-fitness-revolution-at-classpass-152210132.html?ltr=1
iv. ClassPass website, https://classpass.com/about
v. New York Times, http://www.nytimes.com/2015/04/02/fashion/classpassdeep-discounts-but-some-discontent.html
vi. Conversations with current ClassPass employee
vii. Boston.com, http://www.boston.com/health/2015/10/30/sorry-fitness-buffs-classpass-just-hiked-their-prices/ATEGvDoDTzXACf7Cm3IosN/story.html
viii. Shape, http://www.shape.com/fitness/workouts/exercise-study-may-explain-classpass-boom
ix. TechCrunch, http://techcrunch.com/2015/11/11/confirmed-classpass-raises-30-million-series-c-from-google-ventures/