Warehowz: Airbnb for Warehousing…sort of.
Have space? Looking for space? Warehowz is an on-demand warehousing solution that is revolutionizing the way businesses solve their warehousing challenges. 
Imagine: you're a startup that builds solar panel grids, you just won another bid to build out dozens of sites spread across a medium-sized state (US), you're forced to purchase a lot more materials for these sites—especially those materials with long lead times—but you have no warehousing solution yet as the buffer for your construction materials. Should you go buy warehouse space even though you definitely don't have the CAPEX? Should you call Amazon's third party logistics services even though you only need storage capability and not any of their other services? What if you decide to do this but Amazon warehouse vacancy rates are super low and there is no room for your materials? Now consider you're a warehouse owner, but your average warehouse utilization rate is less than 25%—how do you find the person looking for warehouse space? Enter Warehowz (founded 2017), an on-demand warehousing solution that is revolutionizing the way businesses solve their warehousing challenges.
What are the two sides of the Warehowz platform and what is the value created: The above scenario demonstrates the challenges the actors on the two sides of the platform face. On one side, retailers or businesses with goods to store need warehouse space, and fast. On the other side, warehouse owners are looking to increase the utilization of their space. The platform creates value to both sides by providing each side with a solution to their problems; critically enough suppliers need to provide options for warehouse spaces for this platform to be useful to the first group, and there must be enough people looking for space to provide value to the second group. The more warehouses I know I have to choose from as someone seeking storage, the more value I get; the more potential space renters on the platform, the more I as a warehouse owner feel I need to be on the platform to avoid missing out to my competitors. It's akin to Booking.com for warehousing.
How does Warehouz scale: As supply chains globally become harder to predict, logistics management becomes a wider and wider moat between existing players in, for example, eCommerce or product development in all industries, and new entrants. The example previously discussed, solar grids, refers to a real problem a startup in Benin faced this year when it was trying to scale its noble efforts of bringing electricity to communities in rural West Africa. Developing an end to end logistics management plan is costly and hard, requiring not only capital but also the right network to fill in the blanks along the value chain. Additionally, the less predictability manufacturers and distributors have for all the other reasons supply chains have been breaking down lately, the less steady demand will be for those firms that have already invested in assets like warehouses and perhaps are seeking ways to pay back the investments. In other words, as long as supply chains remain a challenging business problem, there will always be a gap in the market regarding logistics: how to move things through supply chains. The company has over 2,200 warehouses across the country and an unnamed number of small and mid-sized companies that sell consumer goods on other platforms like Shopify or Amazon—they could just build more warehouses to areas with poor warehouse coverage.
The biggest threat to Warehouz are large players like Amazon who have robust third party logistics ("3PL") networks already in much of the world, but what the Africa solar example teaches is that there are still many places around the world where 3PL incumbents have not yet figured everything out. No one is literally everywhere and doing all 3PL services perfectly at this stage. In fact a lot of investment dollars are currently going towards new platforms trying to introduce solutions, several platform based, into this space.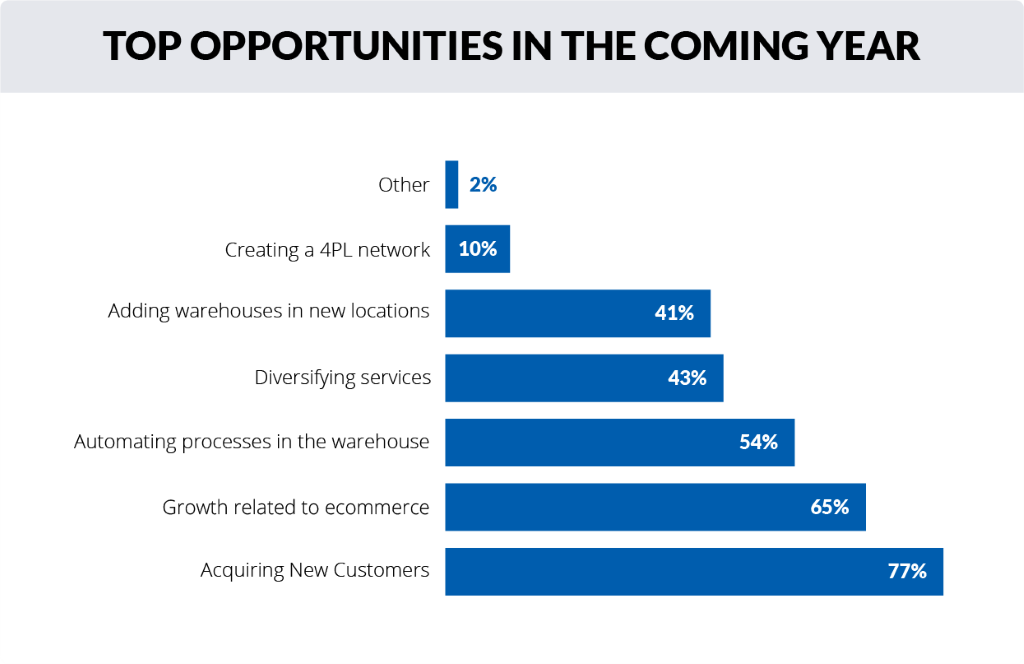 Will Warehowz be around for a while: The sustainability of Warehowz then relies on their strategy; they reasonably could be building out a network of warehouses and warehouse seekers with a plan to exit via sale to Amazon. 3PL is so relationship dependent that if Warehowz simply has the relationships where Amazon does not, Amazon may want to just buy the whole package. Currently the company is venture backed, securing its third round of funding, $5 million, earlier in 2022. Alternatively Warhowz is building a community on both sides of its platform, so they could just continue to do so, filling the gap in the market for smaller warehouse owners and smaller businesses needing storage. There are also ample opportunities for them to offer additional 3PL services to those customers if they find they are able to differentiate enough from players like Amazon.
Sources