Adore Me is setting out to disrupt the lingerie space with style…and data
Fast-fashion online lingerie retailer Adoreme, launched in 2011 by HBS alum Morgan Hermand-Waiche, aims to shake up the women's lingerie space which is currently dominated in the United States by Victoria's Secret. Using former Victoria Secret designers (e.g. Head of Design Helen Mears) and the same garment manufacturer as that of Victoria Secret, AdoreMe offers quality reminiscent of Victoria's Secret and La Perla without breaking the bank.
Adoreme currently has 3 million customers and a VIP membership base that grew 200% in 2014. With revenues of $16M in 2014 and a growth rate of 15,606%, the company earned the title of the second-fastest growing company in NY Inc. 5000.
How is the company growing so quickly? Much of it has to do with its strong value proposition and leveraging data analytics.
Customer value creation lies in a wider selection of sizes than conventional retailers (30A – 44G), high quality lingerie at a fraction of the cost, speedy delivery of purchase, a sea of popular options (whereas Victoria's Secret launches 3 collections a year, AdoreMe launches 15 new products each month based on real-time sales feedback), and a more customized experience.
Consumers can sign up for membership through the site (which gets you a new set bra/panty set for $39.95 every month), and are offered a quiz to determine preferences to create a more tailored, curated shopping experience. Subscription allows members to take advantaged of a discounted set as well as other perks such as getting the 6th lingerie set for free.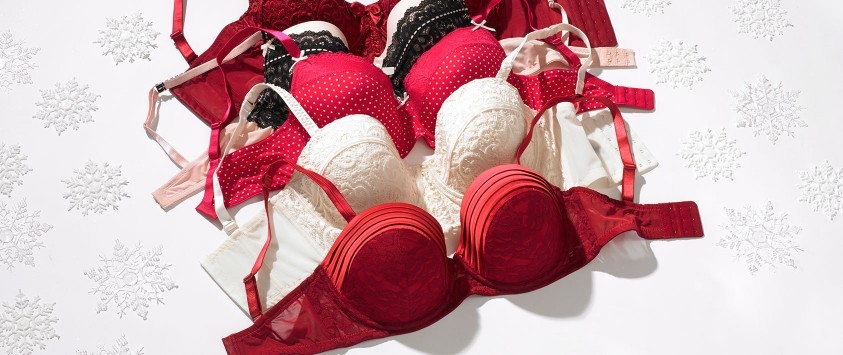 AdoreMe captures value in a number of ways. The collections are sold solely online, which saves on inventory carrying costs and markups from intermediate retailers. By having consumers take a style and preferences quiz, AdoreMe can offer consumers a more targeted shopping experience which increases the likelihood of purchase. Realizing its target shoppers are Milennials, AdoreMe also leverages social media to connect with its consumers and get feedback/comments on what its audience likes (or doesn't). But its real secret sauce lies in its A/B Testing and analytics.
For every shopper than visits the site, she will see Picture A of a product and another will see Picture B of the same product. Adore Me will assess which picture correlates with higher sales rates and tweak product photos to reflect elements of the photo that sell more strongly. These come down to minor details: e.g., a model with her hand on her hip does not sell the lingerie as well as that same model with her hand on her head. Props, model hair color, model popularity, posing positions, etc. are all elements that are manipulated through the company's A/B testing and have resulting in rich data to help drive optimal sales patterns. The testing has even gone so far to prove that even a price cut is less likely to compel a consumer to make a purchase than seeing the product on a model they like/dislike.
In the spirit of analytics, the team also took a look at the behavior of its email subscribers. They found that 80% of conversions took place within the first week of a subscriber signing up; as such, the company drives strong engagement during the first week. Adore Me also takes into consideration small tweaks in wording in its email content to maximize impact; for example, a small change of wording in an email subject line resulted in an increased conversion rate by 33%.
Fast-fashion real-time feedback and numbers don't lie. Victoria's Secret has obviously taken note as well, having begun efforts recently to adopt a more fast-fashion model. The customers and data have spoken.
Sources:
http://www.bustle.com/articles/50468-blondes-dont-sell-lingerie-well-according-to-science-but-i-kinda-beg-to-differ
http://techcrunch.com/2012/06/06/adore-me-raises-2-5-million-for-personalized-lingerie-showrooms/
http://video.foxbusiness.com/v/4052597317001/adore-me-offers-a-new-way-to-buy-affordable-lingerie/?#sp=show-clips
http://www.trendhunter.com/trends/ab-testing
https://www.salesforce.com/blog/2015/09/email-marketing-strategy-adoreme.html
http://next-impulse.com/one-lingerie-brand-accumulated-data-really-revs-peoples-wallets/