Out of print
Can the New York Times survive the digital era?
Digitization has revolutionized the news, transforming the way we consume media and threatening the model of traditional journalism. The impact on print news has been significant: from 2004-14, the number of daily newspapers in the US declined by over 100 (1). As one of the country's leading newspapers, the New York Times (NYT) will have to innovate and adapt to survive.
All the news that's fit to print
Since its founding in 1851, the NYT has differentiated itself on the breadth and quality of its reporting. The paper's purpose is to "enhance society by creating, collecting and distributing high-quality news and information" (2). Its success is evidenced by its industry-leading reputation and its 119 Pulitzer Prizes and citations, the most of any news organization (3).
The NYT has fulfilled this customer promise with a simple operating model: a daily paper covering "all the news that's fit to print" in news, opinion, business, sports, and the arts. Weekly supplements focus on science, health, home, travel, real estate, and more, and on Sundays, the paper includes additional sections and a magazine. The Times' revenues come primarily from subscription fees and advertising (4).
This operating model was largely unchanged for over 130 years. But with the rise of the internet, the reliance on print advertising revenues has forced newspapers to adapt.
The NYT has emerged as a leading innovator, expanding its online presence and incorporating multimedia, interactive journalism, and virtual reality to tell stories. Customers can now access NYT content in email newsletters, online, through social media, or via a suite of apps in English and Spanish. As of Q3, the NYT has 1.6 million digital-only subscribers (5). The NYT has also embraced experimentation, tinkering with pricing, piloting partnerships, and branching out into R&D and investing (6).
Looking to the future 
However, adapting to meet the needs of the digital age will require more than just innovative content and delivery mechanisms – it will require a cultural transformation in the newsroom that touches deeply-ingrained beliefs and behaviors. There are three changes the NYT must make to its business and operating model to thrive in the digital era: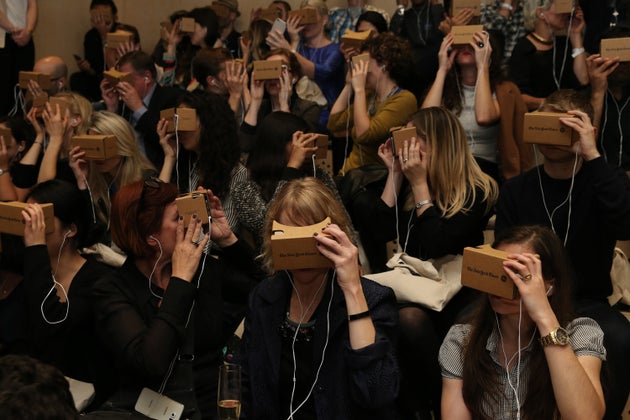 Redefine journalistic independence
While journalistic integrity mandates a certain distance from the P&L, digitization creates important linkages between the newsroom and corporate that justify rethinking their historical separation. For example, reporters need to understand traffic patterns on their articles, and to collaborate with tech teams on packaging content for social media. However, in a 2014 innovation report one journalist admitted that "Everyone is a little paranoid about being seen as too close to the business side" and others maligned journalists' lack of communication with social media and reader engagement teams (7). Moving forward, the NYT must redefine journalistic independence to provoke a cultural shift in the way teams collaborate.
Question print-based assumptions
Today, only one-third of visitors to nytimes.com ever even visit the homepage. Though digitization has eroded the importance of the front page – a significant departure from print journalism – it also creates new opportunities elsewhere.
For example, NYT can increase traffic throughout the site by encouraging readers to share articles on social media. The paper can also recycle old content, such as lifestyle content with a longer shelf-life, or by repackaging articles into "best of" or thematic collections.
But these changes will require NYT staff to question and abandon their deeply ingrained assumptions about generating news. For example, although digitization has shifted readership from weekends to weekdays, most major stories are still published on Sundays (7). And while reporters still focus on front pages, they spend little time on the social media strategies that accompany major articles. Even when the NYT gets an exclusive story, as it did when Michael Sam became the first publicly gay player to enter the NFL draft, views can be higher on competing sites, which offer more compelling "second-hour" coverage after a story breaks. By the time NYT published its "second day" story on Sam's childhood, the audience had gone elsewhere (7).
Customize, within limits
The digital era has also opened up unprecedented opportunities for customization, allowing readers to see only the stories that interest them. But customization is a double-edged sword, leading to greater audience engagement while contributing to the maligned echo-chambers of the internet. So far, the NYT has added "recommended for you" and "follow" features, allowing readers to see more of what they love, but has resisted excluding any articles based on preferences.
Moving forward, customization is one area in which the NYT should be deeply wary of innovation. Though there is significant short-term profit potential, too much customization runs counter to the NYT's business model of distributing high quality information throughout society. Though digitization has necessitated innovations to the business model, not all innovation is good, and the NYT must remain true to the core values on which it is built.
Word count: 795
————-
http://www.journalism.org/2016/06/15/newspapers-fact-sheet/
http://www.nytco.com/who-we-are/culture/standards-and-ethics/
http://www.nytco.com/pulitzer-prizes/
http://s1.q4cdn.com/156149269/files/doc_financials/quarterly/2016/NYTCO-Q316-10Q.pdf
http://www.nytimes.com/2016/11/03/business/media/new-york-times-co-reports-an-advertising-drop-though-digital-results-grew.html
http://www.nytco.com/early-stage-investments/
http://www.niemanlab.org/2014/05/the-leaked-new-york-times-innovation-report-is-one-of-the-key-documents-of-this-media-age/