McDonald's: can fast food be sustainable and profitable?
With animal agriculture increasingly recognised as the largest contributor to greenhouse gas emissions, will McDonald's make meaningful changes to its supply chain and business model?
Should beans replace beef?
McDonald's – the largest fast food restaurant in the world (1) – has been offering affordable, consistent burgers to consumers since the 1950s. Whilst their menu has expanded, burgers remain their most iconic product.
However, they are under threat. Consumers are increasingly educated on the detrimental impact of animal agriculture on the environment, particularly the production of beef (2). Animal agriculture is responsible for 18% of greenhouse gas emissions, more than the combined exhaust emissions from all transportation (3).
For example, cows reared in the Amazon are fed beans which they in turn convert to meat for humans to eat. In the process, the cows emit methane (a greenhouse gas more potent than CO2) and consume more calories in beans than they yield in meat. In short, it would be far more efficient for humans to eat the beans themselves.
A recent study suggested that if all Americans substituted beans for beef, America could come close to meeting its 2020 greenhouse emission goals, pledged in 2009 (4). By swapping one 5oz steak a week for a bean based meal, an individual would reduce their annual carbon dioxide emission by 331kg, equivalent to 36.7 gallons of gas or a ~5% reduction in home electricity usage (exhibit 1).
Exhibit 1: Annual emissions if a 5oz steak is replaced with vegetables once a week (5)
Swapping beans for beef is the single most effective change an individual could make to reduce their carbon footprint and therefore the most important environmental factor in McDonald's supply chain – others include use of palm oil, disposable packaging, and deforestation for chicken feed.
As one of the largest purchasers of beef globally (McDonald's purchases 2.5% of all the beef produced in the European Union alone (6)) McDonald's is faced with a challenging dilemma: how to source beef sustainably and continue to provide their customers with inexpensive and consistent burgers.
Leading change?
McDonald's is using its enormous purchasing power to promote sustainable beef.
In 2012 McDonald's founded the global roundtable for sustainable beef (GSRB), with a mission to: "advance continuous improvement in sustainability of the global beef value chain through leadership, science and multi-stakeholder engagement and collaboration" Their vision is to make sure "all aspects of the beef value chain are environmentally sound, socially responsible and economically viable"(7).
McDonald's has also committed to eliminating deforestation from its beef supply chain by 2020 and pledged to source a portion of its beef from sustainable suppliers in its top 10 markets (over 85% of its beef volume), without specifying what portion that will be (6).
In the medium to long-term, McDonald's has launched many "signature programmes" in Canada, Brazil, and the US to implement the GSRB principles. The US program has two primary initiatives: an attempt to measure beef sustainability through the entire supply chain and a $4.5 million matching grant program run by a group of researchers to test grazing practices that can lead to a negative carbon impact.
The Canadian pilot program, concluded in 2016, focused on recognizing and spreading best practices (e.g. in well-managed grazing and animal welfare) and verifying sustainable suppliers.  As of June 2016, they had verified 144 sustainable operations and purchased a portion of their beef from them (8).
It is enough?
Of course, their leadership towards sustainable sourcing is driven by self-interest. Not only is beef arguably their most vital ingredient but McDonald's products have suffered extreme scrutiny over the past decade and they are wise to get ahead as consumer pressure grows.
But how genuine are their efforts? Are they really aiming to make beef truly sustainable if it means higher prices? How far can they negate the environmental impact of high-volume consumption of cheap beef whilst sustaining and growing their profits?
First, we need to see solid goals and firm commitments. McDonald's is lacking a definition of sustainable beef and a clear commitment on the proportion of their beef that will be sustainable by 2020.
Second, McDonald's need to use their social power to influence consumers to not only reduce the strain on their supply chain but also to save the planet. They should be educating the consumer on the harm caused by beef consumption and incentivizing them to buy products with reduced beef (see The Blended Burger Project's mushroom concoction (9) ), alternative offerings or smaller portions – McDonald's do not even have a veggie burger on their US menu. Without increasing prices on pure beef products, the consumer has no incentive to change their behaviour.
How realistic is it to expect a company to influence consumer behaviour if detrimental to their core consumer product offering?
Given that McDonald's signature product is derived from an animal which emits large volumes of methane gas, can they really make their beef supply chain from being detrimental to the environment?
Word Count: 799 words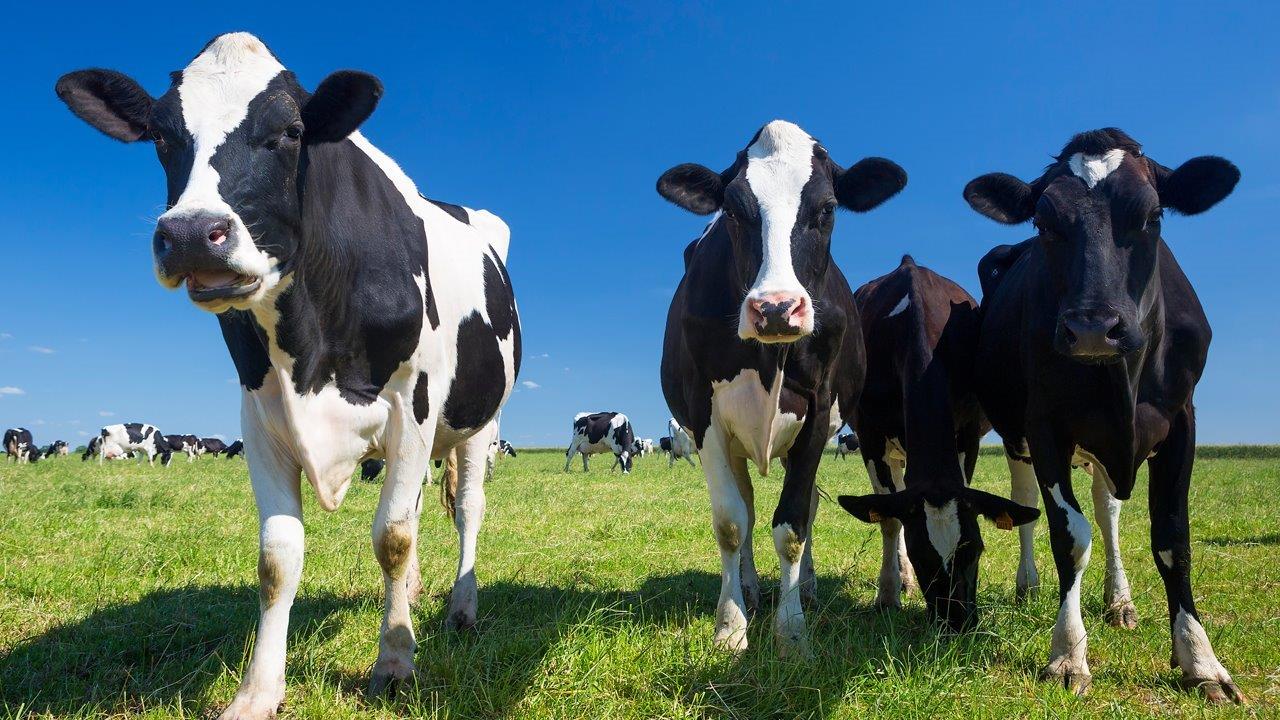 References