Honeywell: Advancing the Global Effort to Phase Down HFCs
With careful planning and smart investments, Honeywell is positioned to supply the world with environmentally friendly alternatives to harmful hydrofluorocarbons.
In October 2016, 197 countries endorsed a landmark agreement to phase down the use of hydrofluorocarbons (HFCs), a greenhouse gas used in refrigerators and air conditioners that is over 1,400 times more potent than carbon dioxide.[i] Due to years of careful planning and smart investments, Morris Plains, New Jersey-based Honeywell is now well placed to supply the world with environmentally friendly HFC alternatives. Moreover, as evidenced by Honeywell's work on automobile air conditioners, these new HFC alternatives can be deployed with limited disruptions to the existing operating models of key clients.
Amending the Montreal Protocol to Address HFCs
The October 2016 agreement on HFCs came in the form of an amendment to the Montreal Protocol, a treaty originally adopted in 1987 to address ozone-depleting substances (ODS).[ii] While some have called the Montreal Protocol the most successful international agreement ever, one key outstanding challenge was that HFCs had emerged as a leading substitute for ODS, solving one problem (ozone depletion) but contributing significantly to another (global warming).[iii] In recent years, global momentum built for an amendment to the Montreal Protocol to phase down the use of HFCs. Notably, in 2013, U.S. President Barack Obama and Chinese President Xi Jinping issued a joint statement supporting such an effort.[iv] This momentum culminated just last month with the adoption of an HFC phasedown amendment, which could prevent up to 0.5 degree Celsius of warming by the end of the century.[v]
Honeywell: Anticipating Change, Investing in Innovation
Recognizing that HFCs were not a long-term substitute for ODS, Honeywell started to invest in HFC alternatives as early as 2000.[vi] Between 2000 and 2016, the company invested over $500 million in HFC alternatives.[vii] These investments led to breakthroughs in the use of hydrofluoro-olefin (HFO) as a next-generation refrigerant with a wide range of applications.[viii] Honeywell's line of HFO-based products, known as Solstice, is now projected to generate $1 billion in annual revenue by 2020.[ix]
One key HFO application is HFO-1234yf, which can reduce the global warming potential[x] of automobile air conditioners by 99.7 percent, relative to the standard HFC used in automobile air conditioners.[xi] While 40 automotive brands are already using HFO-1234yf in air conditioning systems, universal adoption of HFO-1234yf would be equivalent to removing more than 30 million cars from the roads globally.[xii]
In developing HFC alternatives to use in automobile air conditioners, a central challenge was ensuring minimal disruption to the existing operating models of auto manufacturers.  Because of key performance similarities between HFO-1234yf and the HFCs currently in use, HFO-1234yf is a "near drop-in replacement," allowing vehicle companies to continue using the latest manufacturing technologies.[xiii]  Another potential HFC alternative was considered but dismissed because it would have required greater systemic pressure and hence engine power, reducing fuel efficiency.[xiv]
The Challenge Ahead: Ensuring Affordability
While Honeywell's ingenuity will help to minimize changeover costs, a key outstanding challenge is the cost of HFO-1234yf itself. Specifically HFO-1234yf currently costs about $50 per pound, compared to about $5 per pound for the existing HFC-based refrigerant.[xv] Honeywell has suggested that the price will come down over time as usage increases and the company can take advantage of economies of scale.[xvi] Nevertheless, the cost of HFC alternatives will remain a sensitive issue for developing countries. To demonstrate its commitment to supporting key emerging markets in the transition to HFC alternatives, Honeywell in March 2016 entered into a licensing agreement with Navin Fluorine International Limited to manufacture HFO-1234yf in India.[xvii]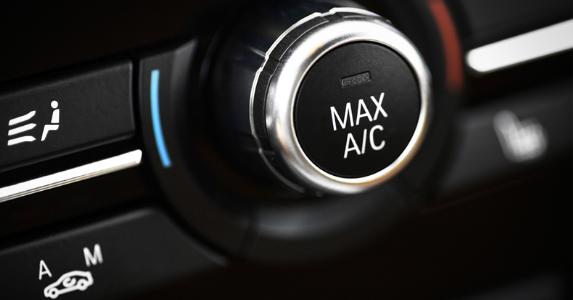 Looking ahead, Honeywell should invest to rapidly scale up production of HFO-1234yf and other HFC alternatives. The Montreal Protocol amendment, along with national-level regulations that have been put in place over the past several years, have now created a stable policy framework that should ensure the long-term viability of HFO-1234yf as a product. Honeywell must move quickly to secure a large share of the potentially massive market for HFC alternatives. Honeywell should also explore additional licensing agreements with companies in other key emerging economies. Not only will these partnerships allow Honeywell to tap into large and growing markets, but they will also enable some of the most critical and meaningful efforts in the world's fight against climate change.
(696 words)
References
[i] U.S. Environmental Protection Agency, "Recent International Developments under the Montreal Protocol,"  https://www.epa.gov/ozone-layer-protection/recent-international-developments-under-montreal-protocol
[ii] U.S. Department of State, "The Montreal Protocol on Substances that Deplete the Ozone Layer" http://www.state.gov/e/oes/eqt/chemicalpollution/83007.htm
[iii] Ibid.
[iv] "United States and China Agree to Work Together on Phase Down of HFCs," White House press release (June 8, 2013), https://www.whitehouse.gov/the-press-office/2013/06/08/united-states-and-china-agree-work-together-phase-down-hfcs
[v] "Statement on the Montreal Protocol Negotiations in Vienna, Austria," U.S. Environmental Protection Agency press release (July 23, 2016), https://www.epa.gov/newsreleases/statement-montreal-protocol-negotiations-vienna-austria
[vi] Malathi Nayak, "U.S. companies brace for climate-friendly alternatives in cooling systems," Reuters, October 16, 2016, http://www.reuters.com/article/us-companies-climatechange-idUSKBN12H040
[vii] Ibid.
[viii] "Honeywell Solstice® Products are Meeting Demand for Environmentally Preferable Solutions," Honeywell press release (October 15, 2016), http://www.honeywell.com/newsroom/news/2016/10/honeywell-solstice-products-are-meeting-demand-for-environmentally-preferable-solutions
[ix] Andrew Tangel and Ted Mann, "Appliance Makers Try to Keep Their Cool as Rules Change on Refrigerants," The Wall Street Journal, October 18, 2016, http://www.wsj.com/articles/cooling-appliance-makers-brace-for-post-hfc-era-1476648726
[x] The U.S. Environmental Protection Agency defines global warming potential as "a measure of how much energy the emissions of 1 ton of a gas will absorb over a given period of time, relative to the emissions of 1 ton of carbon dioxide." See: https://www.epa.gov/ghgemissions/understanding-global-warming-potentials.
[xi] "EPA Approves New Coolant for Car Air Conditioning Systems ," U.S. Environmental Protection Agency press release (February 28, 2011), https://yosemite.epa.gov/opa/admpress.nsf/0/C0AC698686024B0285257845005CEE61
[xii] "Honeywell Scientists Recognized As 'Heroes of Chemistry' For Development Of Low-Global-Warming Refrigerant," Honeywell press release (June 16, 2016), https://www.honeywell-refrigerants.com/americas/?press_release=honeywell-scientists-recognized-as-heroes-of-chemistry-for-development-of-low-global-warming-refrigerant
[xiii] Honeywell, "Reducing the impact on climate change," https://www.honeywell-refrigerants.com/europe/wp-content/uploads/2013/03/honeywell-lgwp_hfo-environmental_brochure.pdf
[xiv] Gabe Nelson, "Automakers' switch to new refrigerant will accelerate with EPA credits, European mandate," Automotive News, December 30, 2013, http://www.autonews.com/article/20131230/OEM01/312309996/automakers-switch-to-new-refrigerant-will-accelerate-with-epa-credits-
[xv] Ibid.
[xvi] Honeywell, "Information and FAQs – Solstice® yf for the Aftermarket," https://www.1234facts.com/wp-content/uploads/sites/4/2015/06/solsticeyf-aftermarket-faqs.pdf
[xvii] "Honeywell Partners With Indian Manufacturer To Increase Supply Of Low-Global-Warming-Potential Auto Refrigerant," Honeywell press release (May 22, 2016), http://www.honeywell.com/newsroom/pressreleases/2016/03/honeywell-partners-with-indian-manufacturer-to-increase-supply-of-lgwp-auto-refrigerant
Note: All web sources accessed November 3, 2016.
Photo Sources (in order of appearance):