3D Printing Toyota's Headlights: The Sourcing Decision
Wondering how 3D printing will really affect our vehicles? Here's how I approached it at Toyota.
Additive manufacturing (AM, or 3D printing) made its initial splash in automotive as a fast, cheap prototype producer. However, as its technology improved, benefits with endless application emerged for manufacturing. From producing complex geometries with zero waste to reducing fixed cost and improving product flexibility, the automotive industry recognized the opportunity to innovate. As an engineer at Toyota, I worked with a team to study how AM would impact the headlights that I was profit responsible for, and determine whether or not AM would be feasible for production in the near future.To do so, I evaluated how AM would disrupt many of Toyota's long established advantages and the plastic injection molding industry. Tradeoffs for both scale and quality had the most conflict with the Toyota Production System. [1]
Why is additive manufacturing a challenge?
Scale: For AM to meet the takt time of a Toyota assembly line (approximately 1 car every 50s) is a tremendous challenge. For traditional plastic injection molded parts, the cycle time is around 30s/ piece. Depending on the complexity of the part, a 3D printed plastic part of the same specification may take 2 hours to print. To achieve scale in a Just-in-Time environment, printers must choose between huge investments in multiple machines, or banks of inventory. [5]
Quality: An advantage to AM is the low direct labor content required for a 3D printed part versus traditional manufacturing. The injection molding process requires high labor, low skill content (picking a part from the machine every 30 seconds). AM requires only set up time, with no direct labor content, allowing one technician to run several machines at once. Though 3D printers are capable of making highly complex parts, there is still skepticism around quality standard and durability. Many parts may require skilled labor for inspection, polishing, and measurement after printing. [1]
What's Toyota doing about this?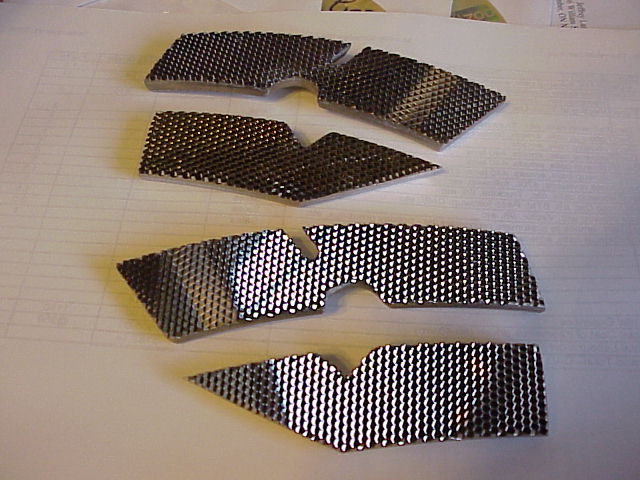 In the short term, I looked at two major problems are affecting manufacturing firms.
The impact of high tooling costs on vehicle profitability, and

The long production life of low volume, specialty parts.
Most automotive suppliers quote and compete for business on a price per piece basis including fixed and variable costs. For example, the reflective plastic part of the headlamp will require investment of $400,000 to buy an injection molding tool. In order to make a decision on this investment, I'd amortize the investment over every plastic part expected to be made from that tool. High volume programs have a low investment per piece, while low volume, specialty parts will have a higher investment price per piece. AM saves the initial $400,000 investment, but requires higher variable costs (renting the printing machine, expensive raw materials). [5, 8]
Toyota suppliers are required to be able to supply parts for a vehicle approximately 15 years after the vehicle goes out of production.Though volumes are very low (1-2% of production volume), the factory must maintain all the tools and equipment needed to make the part for a total of 20 years. As automakers take on more customization and variation (additional sport and luxury versions), the number of tools needed to make a vehicle compounds. Factories are building new warehouses and allocating floor space to accommodate a huge number of tools. Additive manufacturing eliminates the need to keep and maintain these tools to meet the low volume requirements. [7]
From my research, I recommended that AM be adopted for extremely low volume projects only in the short term. Until the variable costs of AM can be reduced, there is still significant economic benefit to traditional manufacturing.
Long term considerations for Toyota
Currently, If a Toyota engineer needs to make a change to a traditional plastic injection molded part, the manufacturer must physically refurbish the mold used to form the part at a tool shop. These changes are costly and time consuming.  With an aging skilled workforce and high demand, it can take up to six weeks for a toolmaker to refurbish a tool and send it back to the factory. With AM, an engineer can rewrite a printing program in minutes, not weeks, significantly decreasing the development lead time of products. Schedule risk associated with traditional tool changes is not considered in the price per piece, but can dramatically impact overall project agility. Toyota managers must consider moving forward AM's improvement on the development schedule. [3]
How to move forward?
Toyota must consider their partners in producing vehicles. Only about 25% of a vehicle's content is actually produced by Toyota, the rest depends on the Tier I supply base. How should Toyota approach learning this immature market? Among a few large industry experts, there are several smaller businesses in this space with varying expertise and value propositions. Should they trust their supply chain to vet the different technologies, or should they vertically integrate for more control?
Word Count: 798
Sources:
B. Roca et al.,

Getting past the hype about 3-D printing (Links to an external site.)Links to an external site.

.

MIT Sloan Management Review

58, no. 3 (Spring 2017): 57–62.

Brown.

Chain reaction: Why additive manufacturing is about to transform the supply chain (Links to an external site.)Links to an external site.

.

Mechanical Engineering

140, no. 10 (October 2018): 30–35.

Cruz, C. (2018).

Production Engineering at TMMK: Additive Manufacturing's Impact

.

Giffi, C., Gangula, B. and Illinda, P. (2018).

3D opportunity in the automotive industry

. [ebook] Deloitte University press. Available at: https://www2.deloitte.com/content/dam/insights/us/articles/additive-manufacturing-3d-opportunity-in-automotive/DUP_707-3D-Opportunity-Auto-Industry_MASTER.pdf [Accessed 13 Nov. 2018].

Holwef.

The limits of 3D printing (Links to an external site.)Links to an external site.

.

Harvard Business Review Digital Articles

(June 23, 2015).

Kerns.

What's next for 3D printing? The disruptive technology continues to grow thanks to lower costs and greater accessibility (Links to an external site.)Links to an external site.

.

Machine Design

90, no. 1 (January 2018): 36–42.

Stratasys.com. (2018).

Will 3D printing replace Injection Molding?

. [online] Available at: http://www.stratasys.com/ [Accessed 13 Nov. 2018].

Styles, G. (2018). 3D Printing Not Yet Ready to Disrupt Plastic Injection Molding. [online] Machine Design. Available at: https://www.machinedesign.com/3d-printing/3d-printing-not-yet-ready-disrupt-plastic-injection-molding [Accessed 13 Nov. 2018].