Valve is currently "pwning" the video game industry with its flagship product, Steam. This June, Steam broke the 10 million concurrent user milestone and as I write this there are 8.5 million users currently logged into the Steam platform with over 2.2 million players actually in games. But John, you say, that's over six million players logged in but not playing games; surely a game company should seek to have as many active players as possible. Wrong! Those six million users are precisely why Steam is "roflstomping" the competition. To understand why, we need to hop into Portal's Time Machine mod and go back to the late 90s / early 2000s. Stay a while and listen.
Back in the day, video game companies like Activision, Capcom, Nintendo, and Konami exclusively wrote static games that were packaged, shipped to retailers, and sold off-the-shelf like a DVD or – in those days – VHS. The model was entirely retail-centric and relied heavily on the manufacture and supply of game disks / packaging. The significant initial capital outlays required to field a game ate heavily into game companies' profits and raised the financial stakes of game failure. Game companies had to accurately predict how many game disks to manufacture and where to deliver them. Retailers with limited shelf space could sell out and have to backorder additional copies while frustrated gamers fumed at missing out on stealing cars in Grand Theft Auto III. Alternatively, games might sit on shelves for months without selling, further harming profits from an already unpopular game. The marginal cost of software was too high; something had to change.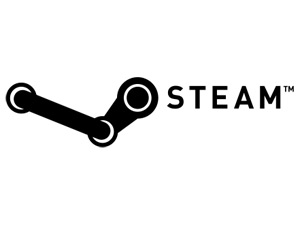 Then in 2002 along came Valve and its "leet" digital distribution platform, Steam. Steam allows users to download games directly over the Internet rather than having to go to GameStop to pick up a hard copy that might not even be in stock. While initially limited to Valve titles, in 2005 third-party games began to appear on Steam, opening the valve on a fire hose of titles that would eventually give Steam a near monopoly on digitally-distributed games. By effectively eliminating marginal distribution costs, Steam not only saved money and reduced downside risk for large game companies but also provided a distribution channel previously unavailable to smaller, independent developers looking to break into the industry.
While Valve does not disclose sales figures for its Steam service, in 2011 analysts estimated that Steam offered game producers 70% gross margins compared to the 30% associated with traditional hard copy distribution [1]. Zero marginal distribution costs also allow developers to capture previously untapped value through one-off sales, bundle packs, and reduced prices for old titles. Lastly, since games are digitally distributed, avid independent developers can create mods for existing big-name games and share them, free-of-charge with the entire Steam community. This creates a tremendous amount of value for all parties involved:
game companies don't pay to build the mods = free content
users often purchase games they otherwise wouldn't simply because of third-party mods, increasing game companies' and Valve's sales
third-party modders gain exposure and potentially lucrative contracts from big game companies a la IceFrog.
But John, you still haven't answered my question: why are six million logged in users who aren't playing games a good thing for Valve? Answer: these users are perusing and commenting on forums, chatting with friends, watching trailers, and, most importantly, shopping for and downloading games. That is, the people making Valve the most money are not the ones playing games but rather those who will be playing games. Advertisers of gaming hardware, gaming companies, movie studios, online tournament hosts, and live-streamers all benefit from perfectly targeting avid gamers without wasting money on TV or general Internet ads. Valve makes money at every turn. At this very moment, Steam users
are downloading 1.1 terabits per second of game content worldwide. That's a lot of Dota 2, Counter-Strike, Team Fortress 2, and money for Valve. Traditional game retailers, publishers, and console producers beware. The delicious Steam cake is not a lie.