Threadless: The Continuing Success of one of the older Crowdsourcing companies
Freakanaut design (sold out)
One of the most well-established crowdsourcing design companies is Threadless (est. 2000), a design company that does not create designs but instead sources them from its users and sells them. The users create designs to put on various products, vote on them, and buy the winning designs. In return, Threadless creates the items that carry the designs, markets them, and sells them with a portion of the money going to the designers. This company has been around for around a decade and has expanded from just selling t-shirts to iPhone covers, wall art, and bags. Now that the company has been around for a while, one should look at how innovative they really were and are.
Painting the Universe Pillow (also available for various phones, tote bags, and wall art)
Threadless was one of the first Internet-based, custom-clothing companies, and it mainly competes with companies that either enable user creation or pick designs by competition. For instance, CafePress (est. 1999, one of the first) allows users to put designs on garments and either purchase them or sell them through CafePress's online store, with Cafepress getting a share of the profits. These companies differentiate themselves in different ways. Some claim they are easier to use for people who do not know believe they can do art or design (ex: CustomInk), the range of products that can carry the design (Underground Printing), allowing one to sell a custom shirt that will only be produced if it sells enough shirts (Teespring), and setting the amount of commission you make on each shirt you designed (Skreened). A few weeks ago Amazon released its "Merch" service which, similar to its Kindle service, allows independent designers to upload designs and such to Amazon and Amazon will sell and print shirts on demand in return for a cut of the profits (http://smallbiztrends.com/2015/10/merch-by-amazon.html).
The Gift of Knowledge phone case
By contrast, Threadless's core is its engagement with its users. The users are encouraged to blog about their lives (and promote the website) and create media content based on their designs. Threadless uses its users' ratings to find good designs (ignoring those it finds offensive or that infringe on copyright), which allows the company to save money in design and marketing (http://support.threadless.com/ics/support/TSList.asp?folderID=15&task=knowledge). This system allows designers to show they can make popular designs, make money off of the designs (in return for giving Threadless a cut), and keep making more t-shirts. Other users see that the system consistently makes shirts they want to see, so they keep buying shirts. From that point on successful designers get rewarded with money, are pushed to make more designs, and the cycle continues. By this point Threadless is considered grounded enough that it hosts contests with the blessing of companies such as Disney (http://www.wired.com/2013/05/threadless-disney-t-shirts/).  As a result of all this, Threadless sells millions of shits per year (http://www.ducttapemarketing.com/blog/how-threadless-nailed-the-crowdsource-model/) and remains the one of the most recognizable of the custom shirt and shirt competition websites.
One of the winning "Iron Man" shirts (no longer in stock)
This company has done quite well in its fifteen year existence, but how much longer can it continue on its current model? On the one hand its reputation is strong enough that it can coordinate contests that allow its users to work with copyrighted designs (the Iron Man one above came from a contest). It has over 3 million users, 128,308 of whom have submitted designs, and 1,821 of whom have become "alumni" with shirts that Threadless sold through its website (https://www.threadless.com/search/users/). This large base of people is committed to using this website to hone their craft and build their reputations. This creates a feedback loop where people can make designs, build up a reputation, and use it to either get a job and/or sell more designs.
How can Threadless hold on to its main designers?
Threadless has one potential problem: how does  it keep its  successful designers? By this point companies such as Design by Humans (Est. 2007) adopted similar business models, although this simply means that successful Threadless alumni can multi-home. Companies which have similar models without the competition portion such as Teespring in particular transformed some of its designers into millionaires after they set a price and percentage of profits from the sale (http://fortune.com/2015/09/28/t-shirt-teespring-funding/). If Amazon puts some heft into their new Merch service, they may be able to overwhelm Threadless and company in the same way that IBM successfully overwhelmed the Apple Computer in the 1980s (http://www.businessinsider.com/how-apple-really-lost-its-lead-in-the-80s-2012-12) and Apple Music is threatening to do to Spotify. Furthermore, now that some of the users have created names for themselves, there is less of an incentive to work with Threadless when they can sell through vendors that do not force you to compete or has better terms or simply set up their own companies to sell their designs. While this may not be a big problem now- Threadless does not release its revenue numbers- it may become one later on.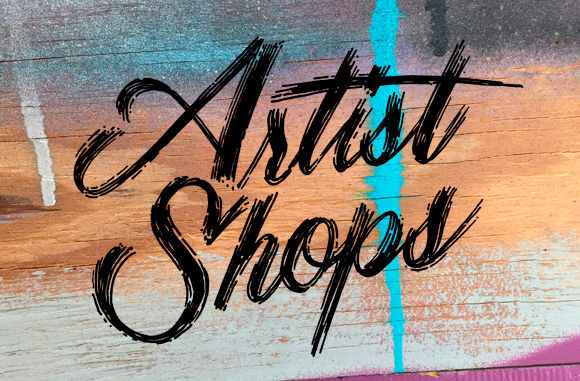 An Important Part of the Future?
To encourage people to continue working through the Threadless system, the company is allowing its users to have some room to sell on their own. It is allowing designers to set up their own stores on the Threadless platform through "Artist Shops." This risks breaking up the brand, since the "point" of Threadless is that the designs are coveted by their users and are considered ready for greatness by the website. There appears to be no qualification requirement for these stores, which may mean anyone can create a shop where they can sell shirts (http://support.threadless.com/link/portal/15110/15140/Article/1774/When-can-I-start-my-Artist-Shop). This may help grab people who think they know they can sell garments and such regardless- or are already successful- but it will have to manage these specialty stores well to ensure they do not become overwhelmed with lower quality goods (http://chicagoinno.streetwise.co/2015/06/09/threadless-launches-artist-shops-for-diy-e-commerce/). If the stores do not succeed, Threadless may have to get rid of it and find another way to hold on to its alumni, which is fine as long as its business model remains. Its branding is strong, its model is proven and respected, and it should continue for some time to come.