Gojek – A Motortaxi for Every Need
A deep-dive on Gojek, Indonesia's first unicorn, an app matching motorbikes with commuters, delivery services and service providers.
The Indonesian unicorn Gojek has successfully managed to become much more than the "Uber of Indonesia" by making sacrifices early towards its goal of becoming a "Super App", a platform for a multitude of services modeled after the Chinese WeChat platform. 
While widely successful and becoming a crucial element of daily life, culture and national pride in its home market, Gojek failed in expanding to other markets where it didn't have the opportunity and timing to succeed in multiple services at once.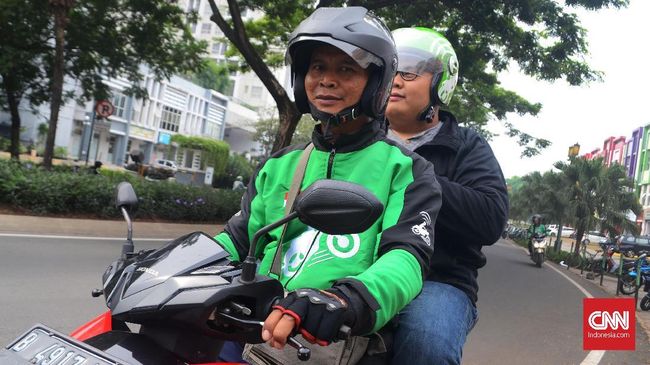 History
Gojek was started in 2010 by HBS alumnus Nadiem Makarim as a platform for two-wheeled motorbike taxis (Indonesian "Ojek"), which were common for many years. While the service operated as a phone line for the first years, it launched its app in 2015.
Following the app launch, the service exploded in popularity within the country. Gojek became the first Indonesian Unicorn, and Makarim a national celebrity. More than one million Indonesian riders service the various services, which include GoFood, the largest food delivery outside China. 
As Grab followed Gojek's SuperApp model, the two companies started an intense competition, which saw Grab acquisition of the regional Uber operations, massive price wars, and Gojek's geographical expansion into Grab territory in Singapore, Philippines, Thailand and Vietnam. 
The companies also launched competing online wallets, and Gojek's GoPay and Grab-invested Ovo soon offered highly visible discounts and cashbacks for offline purchases all across the country. As payments are seen as the must-win market, Gojek tried to reinvent itself as a Fintech company. 
In 2019, Founder Makarim left the company to join the cabinet of recently reelected President Jokowi.
Product
Other than what were oftentimes named as global and regional peers – Uber and Grab – Gojek was designed as a multi-service platform from day one. When opening the app, it would not open to a map-view to select pick-up location, but rather to a screen prompting the user to select one of up to 18 services, which include:
Go-Ride – the classic service: transportation on the back of a motorbike from location A to B

Go-Car – transportation in a private car, identical to Uber's service.

Go-Bluebird – transportation in a taxi of Indonesia's largest taxi company Bluebird

Go-Send – sending an item from A to B (this is also offered as logistics service to e-Commerce companies via API)

Go-Food – food delivery fulfilled by a Gojek driver. Restaurants did not have to sign up in order to be listed in the app.

Go-Pulsa and GoBills to pay bills including electricity, mobile phone credits and other bills

Other services brought service providers via Motorbikes to the customers, including Go-Massage for on-demand massages, and Go-Glam for on-demand beauty specialists.

Other products and services available include event tickets, home cleanings, moving, grocery shopping, car repairs
Key Innovations
Gojek succeeded were Uber largely failed by introducing some innovations and collaborations very particular to the local market:
Top-up via Driver
In a country where less than half of consumers are banked, and less than 5% own credit/debit cards, adding money to Go-Pay's wallet was considered a core challenge to kickstart an online payment ecosystem and overcome the limitations of cash payments. 
Starting in 2017, Gojek allowed customers to top-up their wallet by giving cash to the drivers, or alternatively asking drivers to add the change for an order to their wallet. In addition, this ensured that drivers carry the necessary cash to pay for orders that frequently were of higher value than their weekly pay.
BCA partnership
Gojek partnered with Indonesia's largest banks to bring Drivers – as members of lower economic class mostly unbanked – to open bank accounts with BCA. Drivers were able to sign up for both a driver account and a bank account within one session, creating a win-win-win situation. 
'An Ojek for every need'
In Jakarta's famous "macet", the traffic congestion that can make even the shortest taxi ride into a 2 hour test of patience, the motorbike is by far the most efficient means of transportation. 
But more than that, a key differentiator to Uber's service in most developed countries is that motorbikes can also be used for delivery for other services. Uber's cars, which have to meet certain quality and age standards, are not ideal means of transportation for a portion of food. Instead, bikes and motorbikes are faster and cheaper. Different in Indonesia: The motorbike is both the best way to transport goods, service workers AND customers. 
These two facts show why Gojek was able to build a 'Super App' where Uber never tried.
Gojek as the WeChat of Indonesia?
Today, Gojek is in a similar situation as WeChat in China. While WeChat used Instant Messaging to first gain market penetration, Gojek used transportation. But both are similarly trying to maximize penetration and customer value through a mobile wallet, and the integration of more and more services. 
A key difference remains in the approach to other services. While WeChat has opened up APIs for external developers to build companies in the ecosystem, Gojek's platform remains to the large part closed to Gojek's own services – oftentimes as result of acquisitions.
Both are now in a situation that is almost impossible to disrupt, as they are deeply involved in both online and offline services. Gojek even started offering News Services and Netflix-like content.
Gojek's international scalability
But the high footprint required to make such a model work makes it difficult to bring the model to other countries. Gojek's international efforts so far were of limited success, as it offered a very limited range of services – and therefore loses both much of its appeal, and of the strong network effects.