Cargill: Revolutionizing Dairy Farming with Magic Big Data
Cargill, a world-leading agriculture conglomerate, has empowered dairy farmers with its big data solutions to make cows happier, healthier and more productive.
What happens when big data meets dairy farming? Cargill Inc., ("Cargill"), the 152-year-old Minneapolis-based company and one of the world's biggest agricultural conglomerates, is leveraging the power of big data to help dairy farmers make their cows healthier, happier and more productive. Tapping into the proliferation of data it collects from in-house product testing and a massive customer base of dairy farmers from 70+ countries, Cargill has introduced a diverse portfolio of state-of-the-art digitized solutions to provide in-depth analysis of data that can help optimize dairy farm operations.
I. Data Assets, Digitized Solutions & Processes and Values Created
One primary source of data assets come from the innumerable sample tests the company has run on its feed products (e.g. forage, premixes and concentrates). By using its patented Near-Infra-Red Reflectance (NIR) technology to measure nutrients and quality parameters in feed supplies, Cargill has built the world's largest database of NIR samples (~ two million across 200 ingredients) and adding 60,000 samples more per year, delivering more than 10 million nutrient results. [1]

Cargill Nutrition System ("CNS")
With such gigantic pool of nutrient data, Cargill is able to offer a wide range of nutritional solutions and recommend optimal feed products for dairy farmers. Central to the company's data-empowered nutrient solutions is the Cargill Nutrition System ("CNS"), which uses big data analytical tools to mine information from the NIR database and provide farmers with highly-customized, real-time nutrient analysis of feed ingredients that are most needed for their cows. [2]
How the CNS works is fairly straightforward: a dairy farmer can either submit a set of required information pertaining to his dairy farm, cows raised (e.g. type and age of cows), location and feed used into the CNS online portal, and then obtain a customized nutrient analysis report supplemented with recommended feed products from the Cargill end. Alternatively, Cargill dairy solution experts can visit a farm, take inputs from cows directly on-site, and then return to the CNS portal to obtain recommended nutrients and feed products. [3]
One major value created by CNS is that it allows for precise feed formulations tailored to unique farm operations, as the big-data empowered system can sufficiently address basic variables including cow species, geography, climate as well as more advanced and case-specific variables such as business goals, specific nutrient requirements and local ingredient costs. [4] By providing customized feeding solutions to farmers and enable them to deliver an optimal diet that promotes good health in cows, Cargill manages to improve both customer loyalty and financial performance. [5]
Cargill Growth Prediction System ("CGPS")
Another key source of data that Cargill has been able to compile comes from dairy farmers' use of RFID (radio frequency identification) tags and sensors to track the status of cows on-site. The use of RFID has become a common practice across the world, but most farmers lack the know-how needed to fully utilize the collected data for better feeding and farm operations. [6] Cargill has been able to fill the gap by introducing the "Cargill Growth Prediction System"("CGPS") in parallel to the CNS. The CGPS gathers and uses cow data, information on rations fed, as well as local environmental factors to predict growth from birth to calving. [7]
To participate in the CGPS programs, farmers simply need to grant Cargill access to their operational and cow data, which will then be fed into the CGPS system for mining and analysis. Prior to accessing data, Cargill enters into agreements with farmers and guarantees that all shared data will be protected and kept confidential from third parties. [8]
Key metrics modeled by the CGPS include a) feed costs and usage; b) estimated cow growth compared to optimal growth (based on the animal age at first calving) and c) the overall financial impact to farmers. The program then suggests ways of improving these outcomes. A combined use of the CNS and CGPS programs yields many benefits to farmers, amongst which an optimized nutrition and feeding strategy, a stronger and healthier herd and ultimately higher milk production of better quality in the long run. [9]

Dairy Enteligen™
Cargill furthered its big data and digitization-driven innovation by rolling out Dairy Enteligen™ in 2017. This application builds on the success of the CNS and CGPS programs, and provides a more integrated solution set for farmers to optimize cow feeding and farm operations. Participating farmers simply need to download the Dairy Enteligen™ software onto a smart tablet or computer, sync and update their farm data on the platform, and work with Cargill consultants to analyze reams of information such as cows' health conditions, diet and milk productivity based on data uploaded. [10]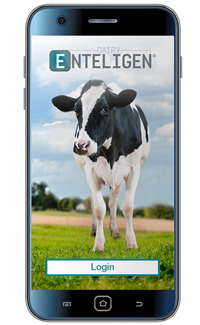 The Dairy Enteligen™ platform deploys a "cows-to-cloud" strategy, and functions as a real-time dashboard of operations data and insights, allowing farmers to make well-informed decisions on farm management practices. [11] The platform has proved initial success, as participating farms in Italy have seen a 12% increase in milk production along with lower production costs. [12]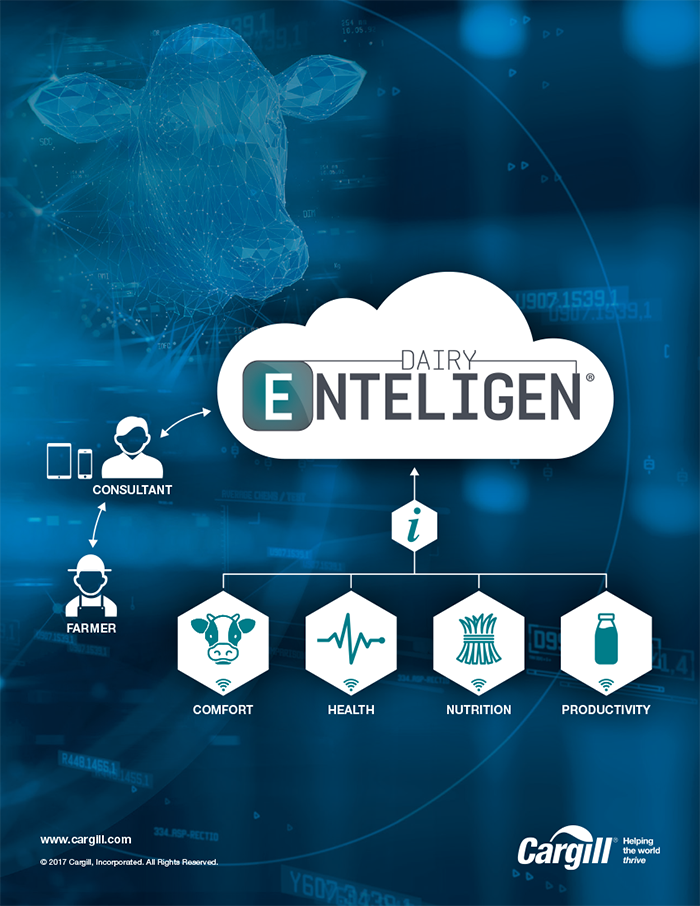 II. Investments to Unleash the Power of Data
Cargill has made considerable investments to expand its data pool and explore opportunities from the various data assets. The company has recruited a team of 500+ R&D professionals, 200 of whom with a PhD degree. It has established 14 wet chemistry labs and 15 Technical Application Centers worldwide. [13]
For the CNS program alone, it hired 30 NIR experts and installed NIR machines in every country where its dairy farming business operates. For Dairy Enteligen™, the company has an in-house team of 600 consultants who assist farmers in data analysis and decision making. [14]
In late 2018, Cargill acquired Cainthus, an Irish machine vision company that applies facial recognition technology to dairy farms to better monitor the health and well-being of livestock. [15] The acquired technology will help Cargill gather data more accurately and efficiently.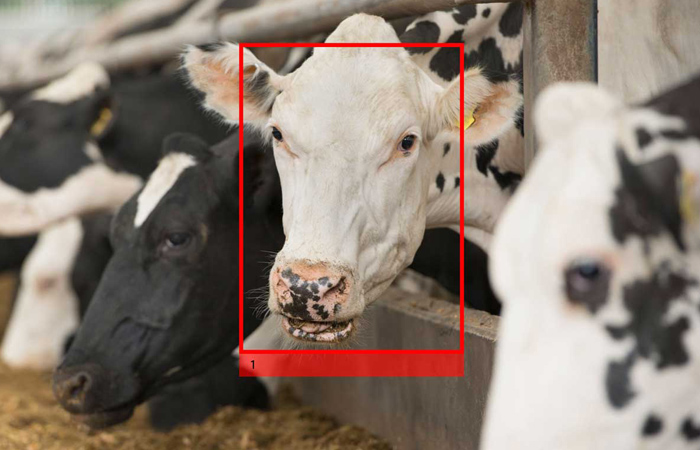 Although Cargill remains a private company and doesn't disclose detailed financials, we could reasonably guess that R&D on data analytics and big-data empowered products accounts for a significant portion of the company's costs.
III. Opportunities & Challenges Ahead
Cargill has just embarked on a journey of precision dairy farming and agri-tech driven by big data analytics. Although there're challenges the company has to tackle such as adequate education and trainings needed to increase farmers' familiarity with and acceptance of the data-empowered programs, promising opportunities await in the foreseeable future:
First, many of Cargill's data-empowered technologies are applicable in a much wider space. Dairy Enteligen™, for instance, has been rolled out in Europe and the US, and can further enter developing countries such as India where the market potential is huge. Similarly, the technology can extend to other animal species such as swine and poultry.
Second, the market for precision agriculture could be worth $240 billion by 2050 as more farmers look to boost productivity by data analytics and digitization in response to population growth and a higher demand for food. [16] Cargill is well positioned to benefit from the macro trend and generate a more meaningful impact as an industry leader.
Sources
[1] Cargill company website – Scientific Capabilities
(https://www.cargill.com/animal-nutrition/innovation/scientific-capabilities)
[2] Cargill company website – CNS
(https://www.cargill.com/animal-nutrition/innovation/cargill-nutrition-system)
[3] Cargill company website – Digital Nutrition
(https://www.cargill.com/animal-nutrition/innovation/digital-nutrition)
[4] Ibid
[5] Ibid
[6] "How RFID Delivers Big Data on Cows and Milk Production"
https://techcrunch.com/2015/11/03/how-rfid-delivers-big-data-on-cows-and-milk-production/
[7] Cargill company website – Calf and Heifer
(https://www.cargill.com/animal-nutrition/species/dairy/calf-and-heifer)
[8] "Cargill's New Dairy Digital Platform a First Step in Company's Big Data Push)
https://edairynews.com/en/cargills-new-dairy-digital-platform-a-first-step-in-companys-big-data-push-55177/
[9] "Cargill Data Helps Farmers Make Happier Cows that Make More Milk"
https://www.bloomberg.com/news/articles/2017-09-12/cargill-data-helps-farmers-make-happier-cows-that-make-more-milk
[10] Ibid
[11] "How Big Data Helps Dairy Cows and Their Farmers"
https://channels.theinnovationenterprise.com/articles/how-big-data-helps-dairy-cows-and-their-farmers
[12] "Cargill's Big Data Makes Happier and More Productive Cows"
https://www.information-management.com/articles/cargills-big-data-makes-happier-and-more-productive-cows
[13] Cargill company website – Scientific Capabilities
(https://www.cargill.com/animal-nutrition/innovation/scientific-capabilities)
[14] Ibid
[15] Cargill company website – Press Release
(https://www.cargill.com/2018/cargill-brings-facial-recognition-capability-to-farmers)
[16] "How Big Data Helps Dairy Cows and Their Farmers"
https://channels.theinnovationenterprise.com/articles/how-big-data-helps-dairy-cows-and-their-farmers